Standard-based World Health Organization - the Republic of Turkey Ministry of Health Approved

---
3 LAYER
Disposable protective face mask with elastic earloops
3 Layer
Allergy Free
Easy Breath
Non-Steril
Odorless
Does Not Fluff

Meltblown Mask Bacteria Filtration99%

Spunbond Mask Bacteria Filtration98%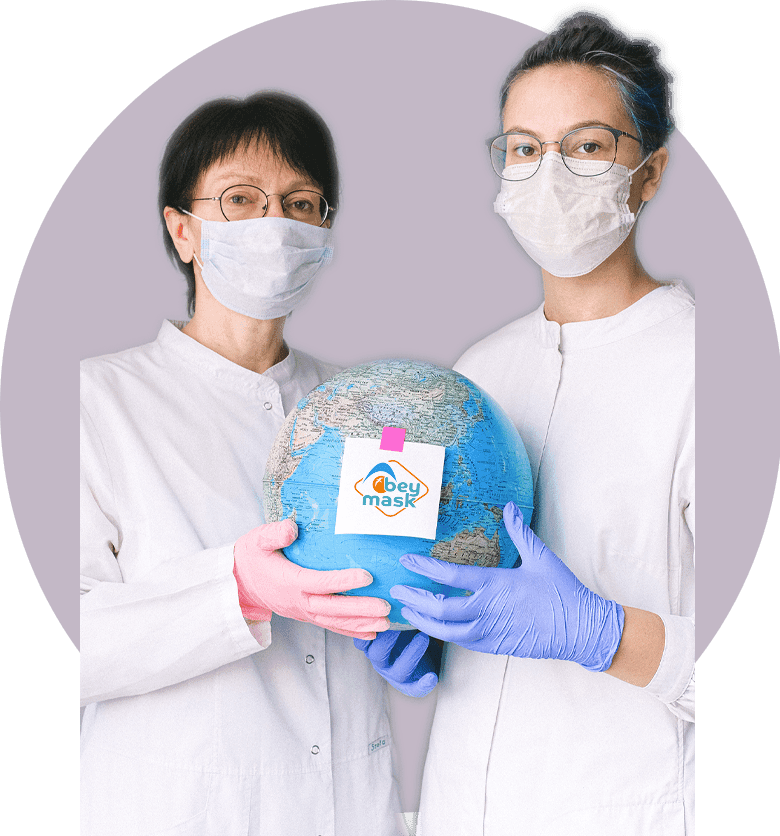 ---
Suitable for Standards
Conforms to World Health Organization (WHO) and Ministry of Health Standards

---
Medical Face Mask Performance Requirements
Bacteria Filtration Efficiency Splash Resistance Test Microbial Cleanliness Test Passed the tests successfully.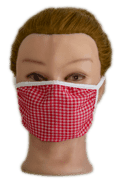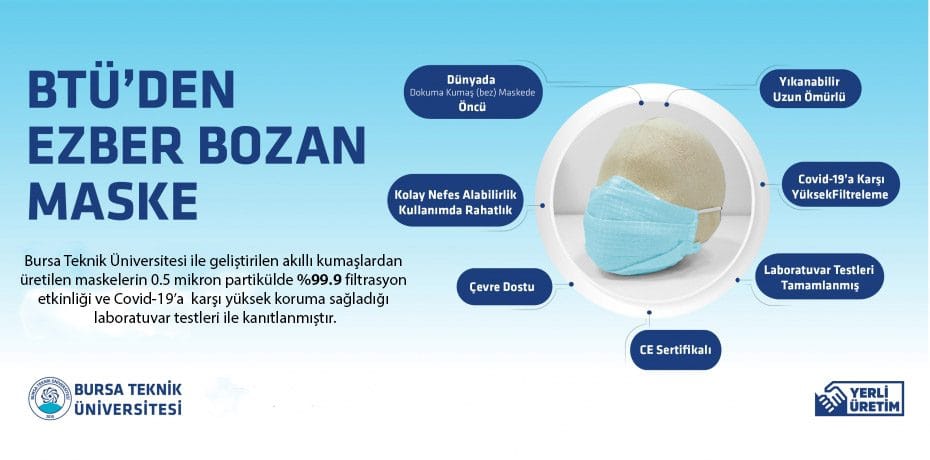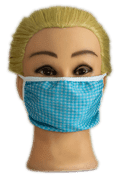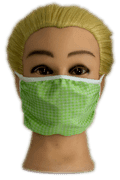 Game Changer
Washable Fabric Mask
Washable Mask; It has been certified by the microbiology laboratory of Uludağ University Hospital and approved to comply with
EN 14683
and
ASTM F 2101
standards. Separating efficiency produced by mask weaving technique; tissue structure and It is a fabric that is increased with its fiber feature. Comfortable breathability thanks to its high air permeability while providing (0.5 mbar pressure increase at 32 L / min test conditions - EN 149), 0.5 micron particle (bacteria filtration efficiency test with steptococcus oralis - EN 14683, ASTM F 2101) It also realizes high separation feature with 99.9% filtration efficiency. Moisture and gas due to its high transfer, it minimizes the accumulation of CO2 and moisture, It provides an additional comfort in giving. With comfort and high filtration efficiency It has a long-usable structure since it has the feature of wash-dry-plug. Any It is a biocompatible product because it does not contain a chemical and nano-particle and it is There is no negative effect in terms of.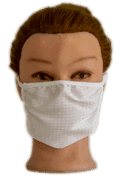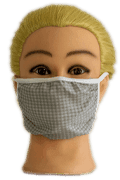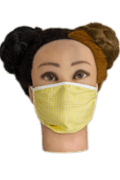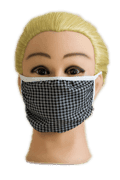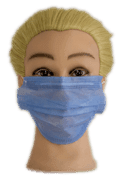 How to Wear the Medical Mask?
---
How to Wear a Medical Mask Step by Step?
---
Hands are washed with water and normal soap for at least 20 seconds before wearing the mask.
Mask; the folded part will remain on the outside and the metal strip on the upper side is placed over the nose bridge.
If the mask is rubbery, the tires on the sides of the mask are attached by passing through the auricle.
---